RSVP Vacations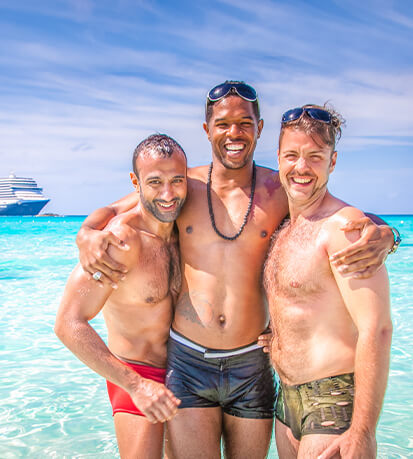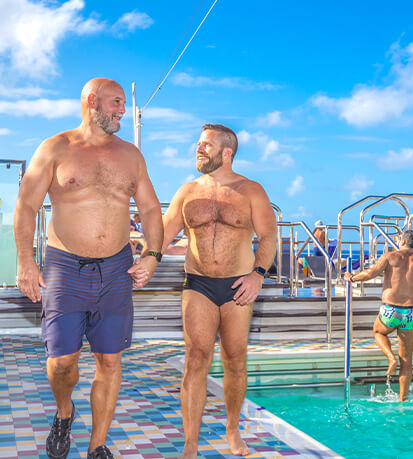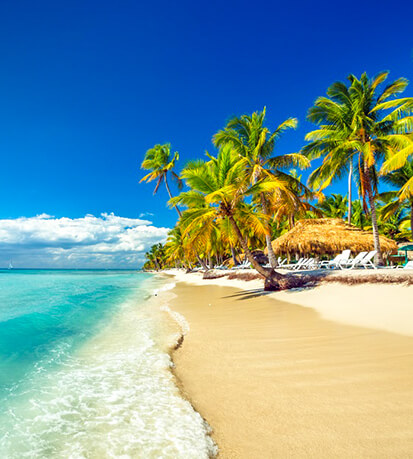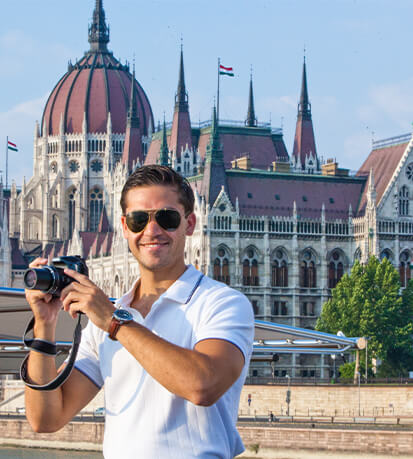 Photo credits: RSVP Vacations
About RSVP Vacations
Established in 1985, RSVP Vacations is the originator of the gay and lesbian cruise concept. Our founder, Kevin J. Mossier, had a bold, new idea – to provide a safe, tailor-made vacation environment for gay men and lesbians. Unable at the time to find a resort that would open its doors to the concept, he found an understanding cruise line and RSVP was born. Our first cruise - "A Cruise To Remember" - sailed out of New Orleans, February 15, 1986 with 750 guests ready to create and enjoy the overwhelming experience that only can happen on an all-gay vacation. Since then, RSVP has offered cruise and land vacations in Asia, Africa, Europe and the Americas. In 1992, RSVP introduced the Sea Spirit, the first gay-owned and operated cruise ship in the world. For three years, she proudly flew the Rainbow Flag in the Caribbean, New England, and Alaska.
Since its inception, RSVP has stuck to one of our core principles: to appeal to a broad spectrum of the community. From age 21 to 95, from Buenos Aires to Boston, single or coupled, thousands have joined in celebrating our diversity. And although RSVP primarily focuses on fun, we are proud to have partnered with many national and international organizations, as well as prominent individuals, to offer RSVP guests a diverse range of informational seminars, special guest speakers, authors, experts in various fields of interest, community leaders, politicians, and other enrichment opportunities that make our trips unique.
RSVP led the way in gay business philanthropy in 1986 by establishing a unique giving program to GLBT organizations both locally and nationally. Recipient organizations include the HRC Foundation, The Names Project, Project Inform, the Minnesota Aids Project, as well as many others. RSVP is also a proud member of the National Gay & Lesbian Chamber of Commerce as well as Quorum in the Twin Cities and the Greater Seattle Business Association.
Over the years, RSVP has welcomed some of our community's most amazing luminaries. We've had High Tea with Quentin Crisp, film presentations with Vito Russo, Q & A with Armistead Maupin, a look at Broadway with Harvey Fierstein and Anthony Rapp, GLBT history with David Mixner, and many more. Our entertainment has included some of the industry's hottest talent including: Kathy Najimy, Laura Benanti, Ann Hampton Callaway, Lorna Luft, Roslyn Kind, Dianne Schuur, Sam Harris, ANT, Suzanne Westenhoefer, Michelle Balan, and we have also introduced some of the brightest and best up and coming acts like Amy Armstrong & Freddy Allen, Peter Donnelly, Michael Holland & Karen Mack, and Levi Kreis.
Every RSVP vacation has its own unique flavor, driven by the wide variety of gay-focused activities provided. Whether it is our outstanding entertainers, creative pool games, famous T-dances, raucous Bingo sessions, hot leather and underwear parties, or infamous costume contestthere is always something for everyone—even if it means just being yourself for a week, with 120 to 3500 like­minded people in a completely welcoming and comfortable environment.
Over 100,000 guests guests have travelled with us over the years. We invite you to become part of our global family.
FOR MORE INFORMATION ON RSVP VACATIONS CONTACT US AT:
1-866-749-7354 OR DIRECT AT 954-735-8108
Current RSVP All-Gay Events: